Commercial & Industrial Energy Solutions
LED Lighting, EV Charging, Solar Projects, and Sustainability Audits
According to the National Renewable Energy Laboratory, solar panels have the potential to provide up to 40% of the United States' electricity needs by 2035
Installing solar panels on commercial properties can increase their property value by an average of 3.6%.
According to a report by the International Energy Agency, solar energy is now the cheapest form of electricity in history, with the cost of solar power continuing to decrease.
On average our customers will receive a 2-year payback on a LED lighting system.
Many local utilities will pay up to 80% of a lighting project's cost.
LEDs last up to 16 times longer than HID or Incandescent lamps.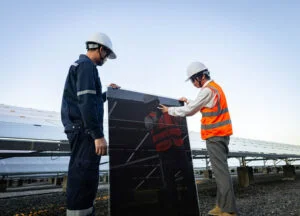 Solar Panels
Our last blog discussed the eight financial benefits of going solar, but knowing that solar panels can save money and boost your green credentials is
Read More »
EV Charging Equipment
In the ever-evolving landscape of electric vehicles (EVs), businesses increasingly recognize the value of installing EV charging stations. As we discussed in our previous EV
Read More »
Solar Panels
Roll out the red carpet for the star of sustainable power – the sun! In an era where businesses constantly seek ways to trim the
Read More »
Since 2010, Green Light National has specialized in converting commercial and industrial spaces to state-of-the-art LED Lighting. Using industry-leading best practices and constant innovation, we've successfully completed thousands of projects throughout the United States, Canada, and Mexico. This success is driven by taking a value-first approach to all our solutions and services.